Trip to Murrayfield North
After realising I hadn't hit a ball since March…March 2020, I thought I'd make use of John Yau's 'pop-up' Murrayfield North venue. John has an excellent setup, with a competition level table and a great setting. His garden walls give pretty good shelter, even on a fairly breezy but bright day.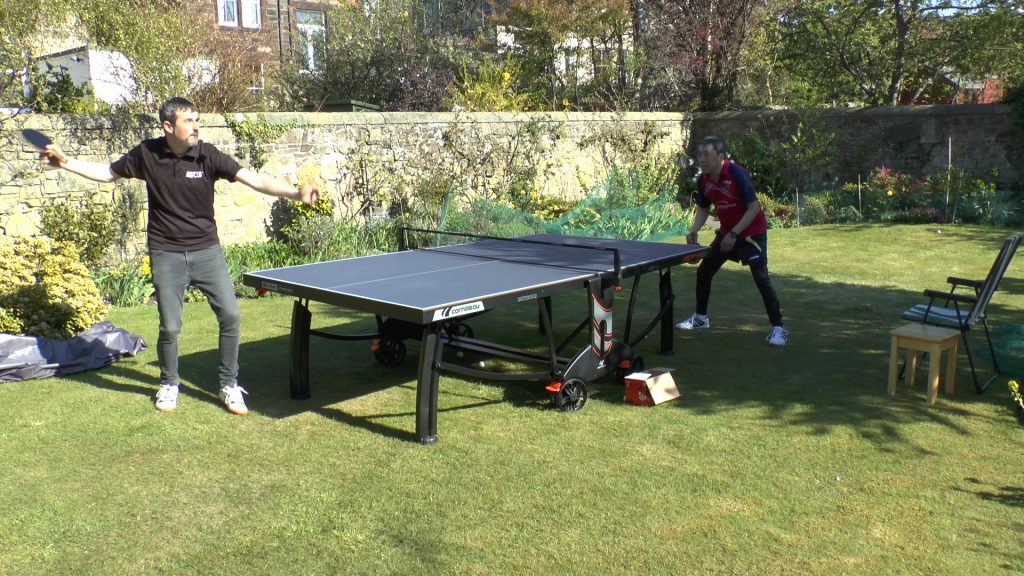 It was lovely to get back on the table and though we struggled with the breeze at times, we had some enjoyable rallies. Our more ambitious shots tended to end up in the flower beds or, as in the the case of one attempted big backhand loop,…over the wall.! As the breeze died, the quality of our rallies rose and both of us found a little bit of consistency. Some of my severe rustiness had worn off by this stage. We played one match at the end, which went all the way to a deciding 5th set. Both of us struggling with our touch play. At 6-6 in the 5th, John managed to land a couple of nice forehand loops (evidence of some sessions with Kris) and took it 11-8.

With things easing, it will hopefully not be too long before Murrayfield players are are regularly back in the training hall. But in the meantime, Murrayfield North is a great option for an enjoyable knock.
by Charlie Ellis
---