Thank you to each and every one of our sponsors who have supported Murrayfield Table Tennis Club.
The support is greatly appreciated!


Based in London, TOPSPIN Sports was founded in 2010 by John Dennison & Tom Cutle and has built up an excellent reputation for their quality, range and customer service.

It's a German traditional company in the second generation which has become one of the most important manufacturers of blades, rubber sheets, tables, textiles and equipment in table tennis sport worldwide.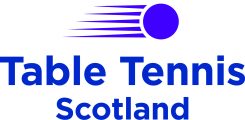 They provide tournaments, training and coaching whilst working closely with associate organisations across Scotland. Particularly focused on uptake and participation, and providing opportunities for people to enjoy table tennis.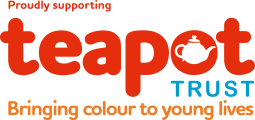 It's a Scottish charity providing a UK wide programme of art therapy and creative interventions in hospitals, to support the wellbeing of children and young people with chronic conditions and their families. 

Aims to provide more and higher quality opportunities for children to participate in sport before and after school and at lunch times. 
Murrayfield Table Tennis Club are currently expanding and are beginning to look for a number of corporate sponsorships from any local companies. We would be delighted to receive any sponsorship or donation from any local company wishing to play a part in promoting table tennis in Edinburgh and Lothian area. We offer sponsorship packages which range in cost and size so please don't hesitate to contact us if you wish to get involved.
Becoming a member of Murrayfield has many benefits, including:
Access to unlimited practice sessions included in membership fee 

10+ qualified coaches provide a fantastic coaching programme & support for players of all abilities, from beginners to internationalists

Ability to book tables at our Pop in and Play venues at The Gyle and Ocean Terminal

Opportunity to play league table tennis in Local and National League at all levels

Great discounts on Donic equipment
At Murrayfield Table Tennis Club we provide table tennis facilities and coaching across Edinburgh.
With more than 10 qualified coaches providing a fantastic coaching programme and support for players of all abilities and all ages.
Please book into our sessions in advance, through our booking system here. If you require any more information, please don't hesitate to contact us.
You can also pop in and play at The Gyle Shopping Centre everyday 11am – 2pm and Ocean Terminal weekends 11am – 2pm.