From adult beginner to national champion – Charlie Ellis's TT story (part 1 of 2)
Our latest interview is with Charlie Ellis. Charlie took up the game fairly late in life and began in the bottom division of the ELTTL. He has since risen to be Edinburgh champion, an ELTTL Premier League winner, vets' national champion and Scottish ping pong champion. Murrayfield and ELTTL President Lindsay Muir considers these achievements to be unheard of for someone taking up the game so late in life. Charlie has also been involved with writing about TT and doing research on the sport's history. This interview (conducted by Gordon Muir) focuses on Charlie's initial period as a TT player and some of the lessons he's learnt.
What was your motivation in getting started with table tennis and prior history?
Well, I played a lot of sport when I was young. Sport was a big part of the household. My dad was a keen cricketer and golfer – a very good cricketer – and my mum and sister were also into sport; there was always sport around. I played a lot of cricket, badminton to a decent level, tennis, golf (my summers were spent at Braid Hills, thwacking the ball through the gorse). It makes me sceptical about 'natural' talent. That I am decent at sport and have good hand eye coordination is surely related to the fact that I was chucking balls about from the age of 6 months or so.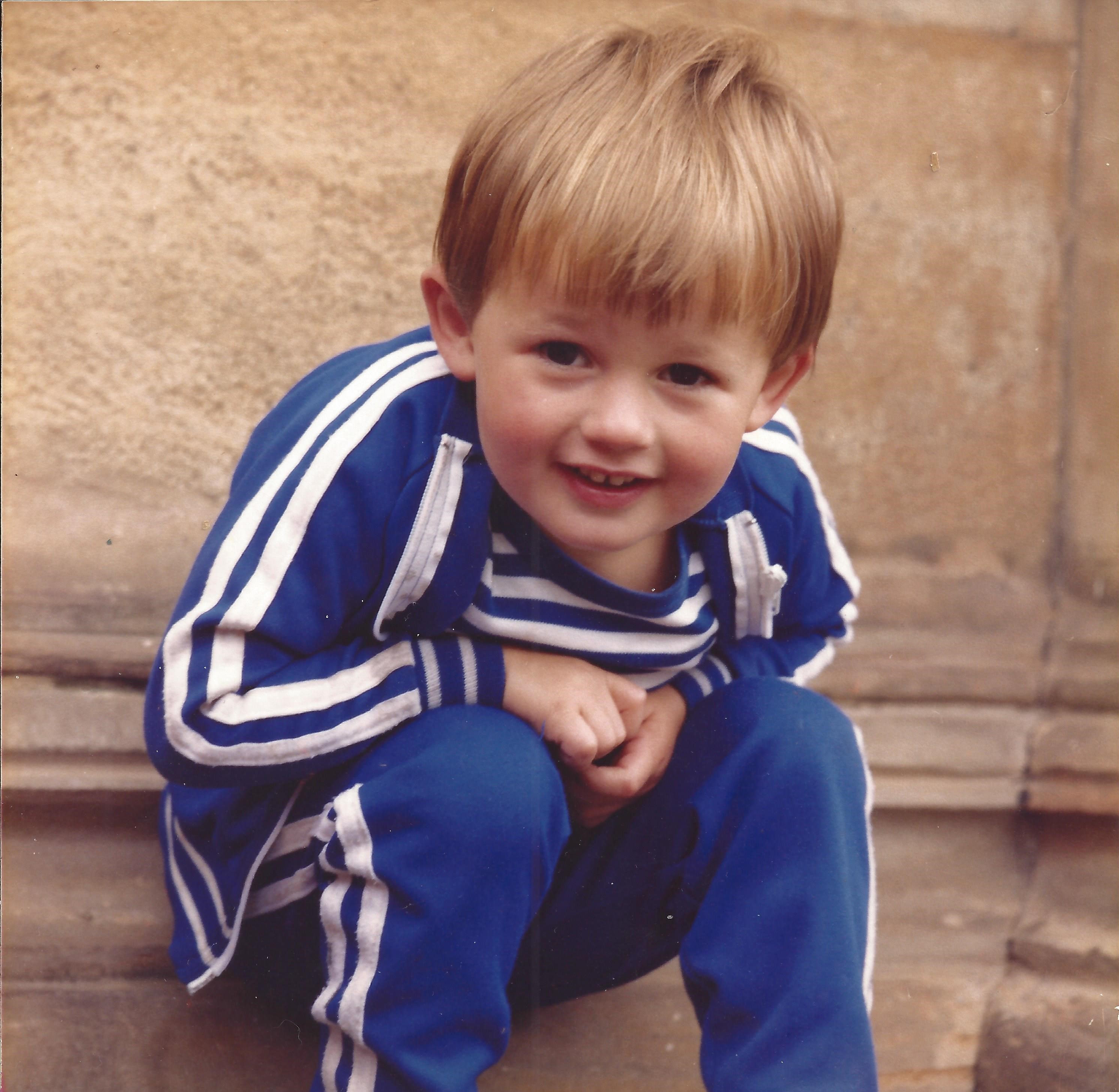 Why TT? I played a little at school (Boroughmuir High), but it was just an activity, I didn't get any coaching or play it seriously. I got into it as an adult by chance at the end of 2008. I was playing golf with my dad and a friend of his, John Lodge, who played a lot at the Muirhouse TT club and had recently joined what was the new Corstorphine TT club. John mentioned that he had to rush off from golf to a TT match. It just shows you the profile of TT that I hadn't really thought of there being TT leagues – it doesn't have any real profile in the UK. I thought while playing cricket that that was a small sport but it's only when I began to play table tennis that I discovered what a real minor sport is.
John invited me down a couple of weeks later to Corstorphine TTC, and I really enjoyed it. I could see that I had some ability and could see that I could maybe improve quickly. There were several encouraging people around including Tommy Sutherland Snr, Kenny Fraser, Dougie Smith and Eric Henderson who told me that I had some ability and should stick at it.
So you would have been what age at that time?
Ohh, I suppose I was 31. I was playing quite a lot of cricket at that time (generally 3 times a week), but the TT season & cricket season (April to early September) don't overlap much, so they are a good combination.
So your first session at CTTC was 18/12/08 – What were your first impressions of club TT?
An encouraging scene, with a lot of new energy; I didn't know it was a new club till a bit later on. There are quite a lot of TT players based in Corstorphine so it's a natural location, and the venue was good (although sadly no more due to the fire). You had strange things like the freemasons walking through in the middle of a match. There were some decent players and I liked the atmosphere. TT is good because you can switch around and meet and play with lots of people in one practice session. I didn't have much of a concept of spin serves at that time so it was an interesting problem to solve – why is the ball going at right angles to where I want it to go?! That's obviously one of the differences between social ping pong and competitive TT.
One of my first away matches in the bottom Division (3) was away at Murrayfield, and as soon as I stepped in the church hall I really liked the layout, setup and feel of it.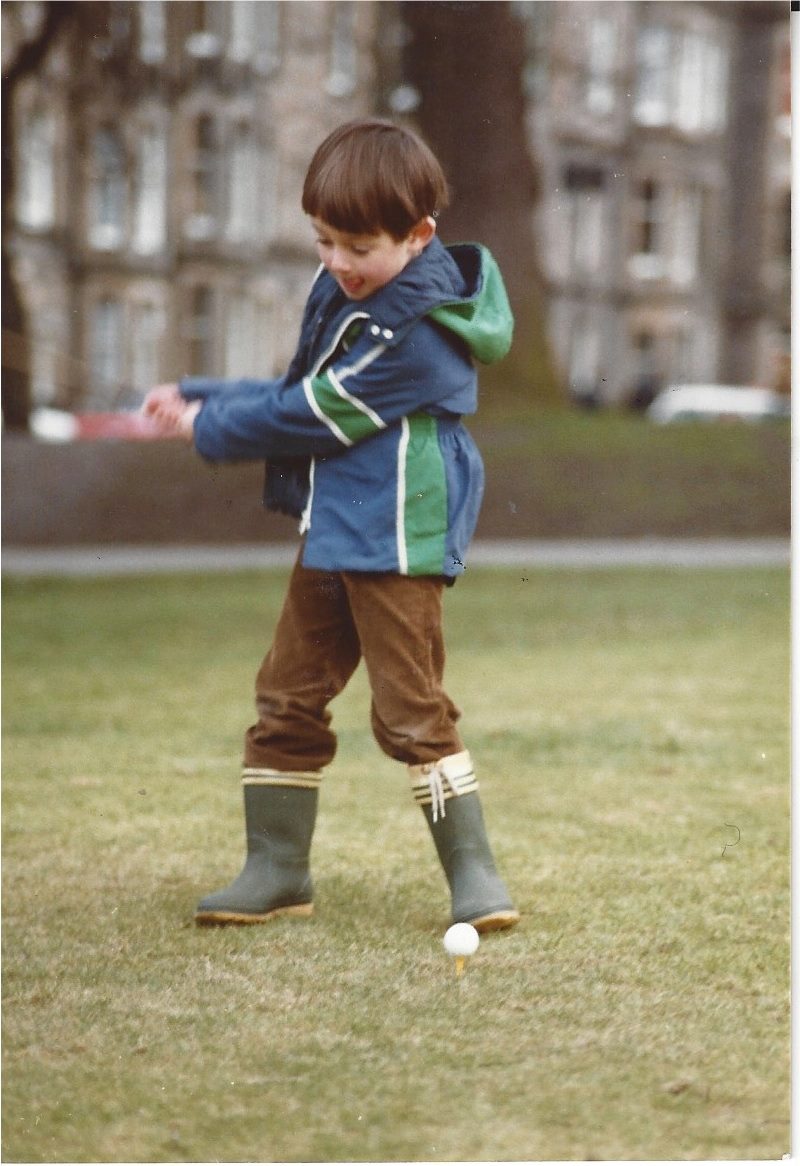 Already seeds were sown!?
Well I dunno, I played at Corstorphine for the remainder of that season, and had quite a decent record in matches (winning about 90 % of my games) . My initial impression in matches was that when knocking up, many people were hitting really good quality counter hits, looking very impressive but then I would go on the table and beat them fairly easily. I obviously had a relatively better 'game' than shots at that time and fairly good instincts in terms of placement etc. My technique was probably pretty awful: a weird if effective backhand (which people said looked like a cricket shot) and not much of a forehand.
What did the first few years of TT look like?
In that first season I was playing league matches and training on Sundays. I think Tommy's son, Graham was at one of those Sunday sessions, and that was my first time playing and struggling against a very good Premier League player. It gave me my first thoughts about how to get to that level. Also, there was an ELTTL summer league at North Merchiston. I remember playing against Howard Beck (Murrayfield), and he hit a few really spinny loops and I had no idea what to do against it, it was like a mystery, like nothing I had faced at Corstorphine. That's when I thought, that's a different level, what do I do to reach that and that's when the seeds of moving to Murrayfield were sown. I knew I liked the venue, and the fact that the club had players at all different levels – so there would be better players to play with and learn from.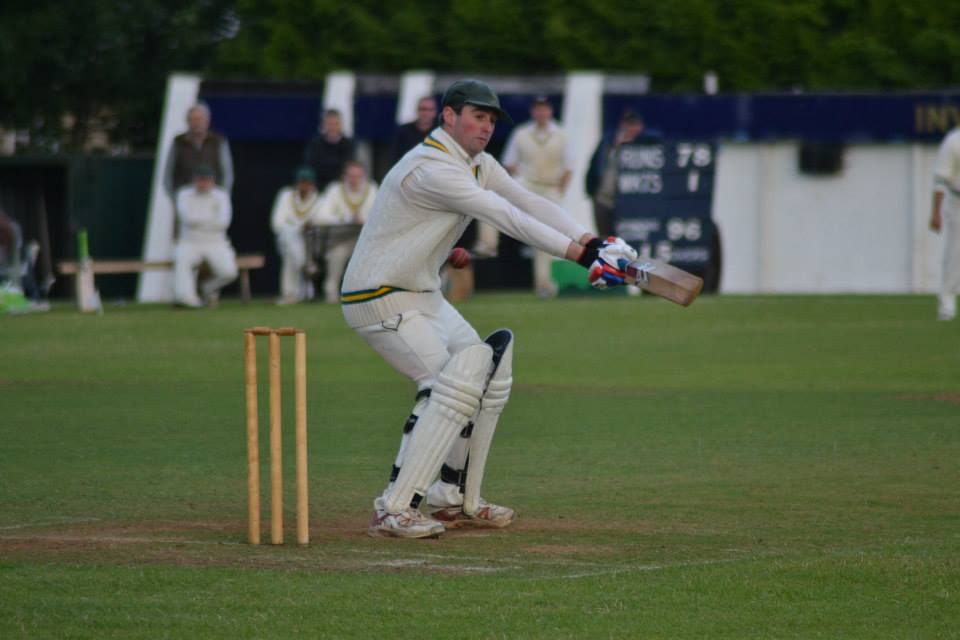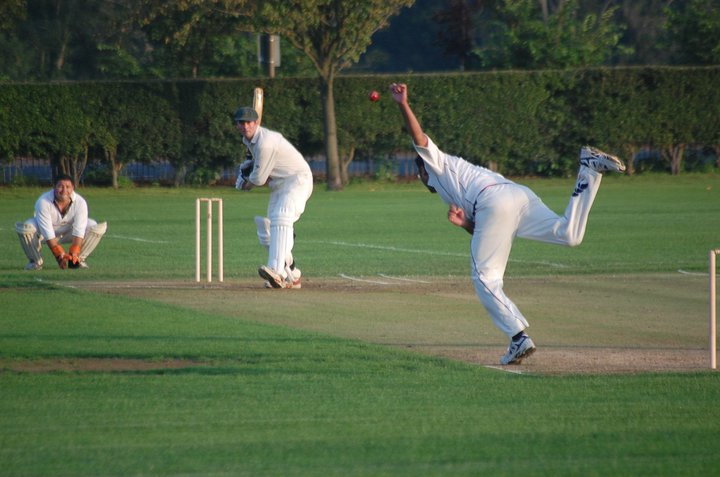 So was that the next season you moved to Murrayfield?
I think so, when I told John he was a bit disappointed but he could understand if I wanted to improve Murrayfield would be a good place to go.
So how was your move to Murrayfield?
Well if I'm absolutely honest, a bit disappointing at first. When you think you are going to go to a stronger club with lots of players in the upper leagues, you hope you'll practise with them. In truth you're unlikely to train with them because some only play league matches or live out of town etc. So, actually the people at normal club sessions are not a million miles more advanced. But I was lucky to start playing with Alex Asyunkin. He had been through a similar process of learning as an adult, and saw I had some potential and some ambition to improve. He could see a couple of areas of my game that were a bit wonky. I think through him I developed some basics, like a forehand, which transformed things, being able to land a spinny forehand.
Spinny forehand?
Well I can't remember when I started spinning it well, but that was the key thing for me progressing up the leagues. If I could land a spinny forehand that would put me ahead of a lot of players in the lower leagues, who struggled to block it. One spinny (or 'greasy' as Gavin Rumgay would put it) loop and the rally would be over.
Can you remember your first team at Murrayfield?
Ian Robertson was Capt, and a couple of youngsters (Rowan Campbell & William Skinner) were also part of the 'squad'. I think the season after I played with Alex Asyunkin- we both did well in the division 2 averages, which added to the sense of progress. I remember having some good games with Brian Fulton of Corstorphine at that time.

It was partly getting used to the eccentric venues of the ELTTL, such as HPO at Restalrig. I recall playing there while there was a funeral wake going on, and people were coming away from the bar in tears and a few arguments breaking out, while it was 10-10 in the 5th! I can remember some weird players, some strange bats, hardbat styles etc. I thought that cricket players were quite eccentric but there is a really interesting mix of people in table tennis.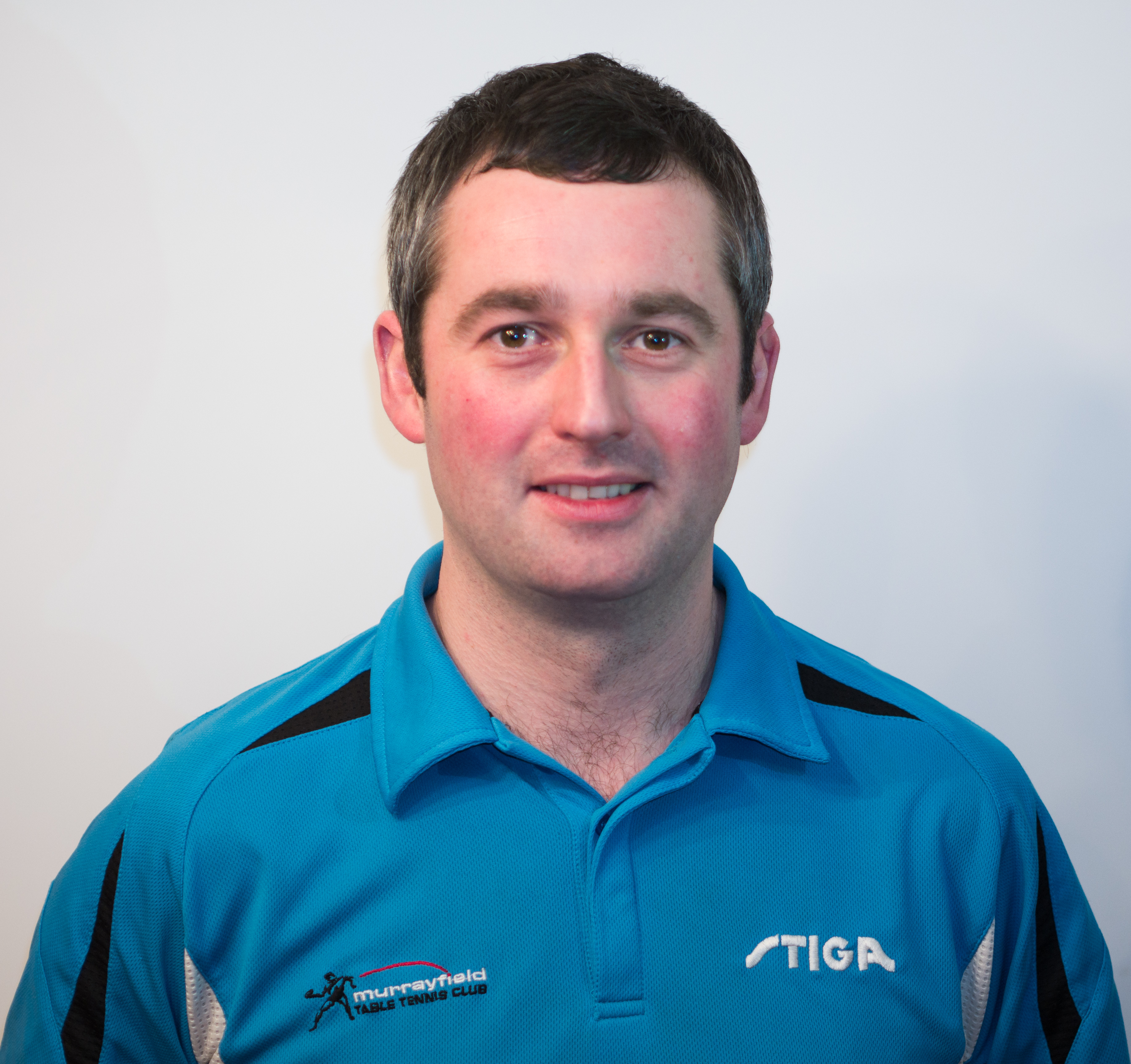 So who was key to your development in the first few years?
I was very lucky to have Alex helping me initially. Then, when you get to a certain level, that makes people want to play with you. People like Lindsay were around. Stan Stoodley also played a huge part in my development. A key thing about that time was I had switched work wise. I was moving into English language teaching and had a reasonable amount of days when I wasn't working only afternoons or evenings, so I was able to stay at the club very late on some nights. There was a famous session with Stan, Max Andrade and I till 2am over the Christmas period one year!
I was able to devote a lot of hours and someone like Stan was really good for my game. Firstly, he had the patience to stay with me, and he was pretty disciplined and determined for you to get the shot right, so he would literally hit hundreds of balls and he would be quite firm with you. I think I needed that degree of strictness with the coaching. I think sometimes he deliberately tried to get under my skin- it was quite effective in terms of making me more determined! These long sessions were important in terms of building up some stability in my game. He constantly focussed on the basics (openings, shot dependability etc) so I suppose in that time I built up a decent level of consistency.

With me learning to become a teacher at the same time, it was interesting coming to two things from a very low level. I was learning these things as an adult, which is different from just absorbing things as a child. I was much more conscious about the learning process. I could also see lots of parallels between the two fields. Stan obviously has a lot of knowledge about coaching (from his years as a top fencing coach), so it was interesting discussing coaching and learning with him. It was a time of growth and progress. I felt like I was improving at both teaching and table tennis, and was getting some good results. One year you might get thrashed by someone, then in the second half you give them a decent game, then the season after you beat them. There was a sense of momentum.
Was there an early win that really made you think you had made it?
'Made it' is a bit strong but I do remember some breakthrough wins. One memorable night was in the Premier League against North Merchiston I in 2013, NM I and Murrayfield I were far ahead of the rest at that time. They had David Atkins, Willie Mabon and Stewart Armitage-a strong team. I thought these guys were well ahead of me. But then I had a night where everything seemed to flow beautifully, and I managed to beat them all 3-0 and I was like wow! So that was a time when I thought I had made some progress. Looking back now I suppose that was quite a steep rise.
Tell me about your Scottish Ping Pong championships win in 2014?
I was lucky that Murrayfield have a tradition of playing a hard bat tournament -since 2010. So, I was familiar with that type of game. I think I had a good day at a hardbat event at the West Of Scotland Open around that time. I beat some players that I would have had no chance against in normal table tennis. I'm not sure if I have more of a natural ability at ping pong or if it was just more of a level playing field as most players didn't have experience with the hard bats. I suppose that gave me some initial enjoyment and wanting to play more. There's something quite pure and simple about hardbat and ping pong. I was able to play a reasonable ping pong game from the 1st time I tried the sandpaper bats.

I think in the 2013 Scottish ping pong qualifier I had Gavin Rumgay in my group and gave him a decent game and hit a few crackers. Again, with a normal bat I wouldn't have got anywhere near him! So again I got a sense that I could be competitive. In 2014 I think I was able to beat Craig Hardie in the semis and then John Hannah in the final. It was nice to achieve something on the national stage. It was around this time that I stopped playing cricket and focussed my sporting energies on TT and ping pong. My cricket clubmates blamed TT for my giving up, but in truth I was a bit sick of cricket-most of my teammates had given up due to work or starting families.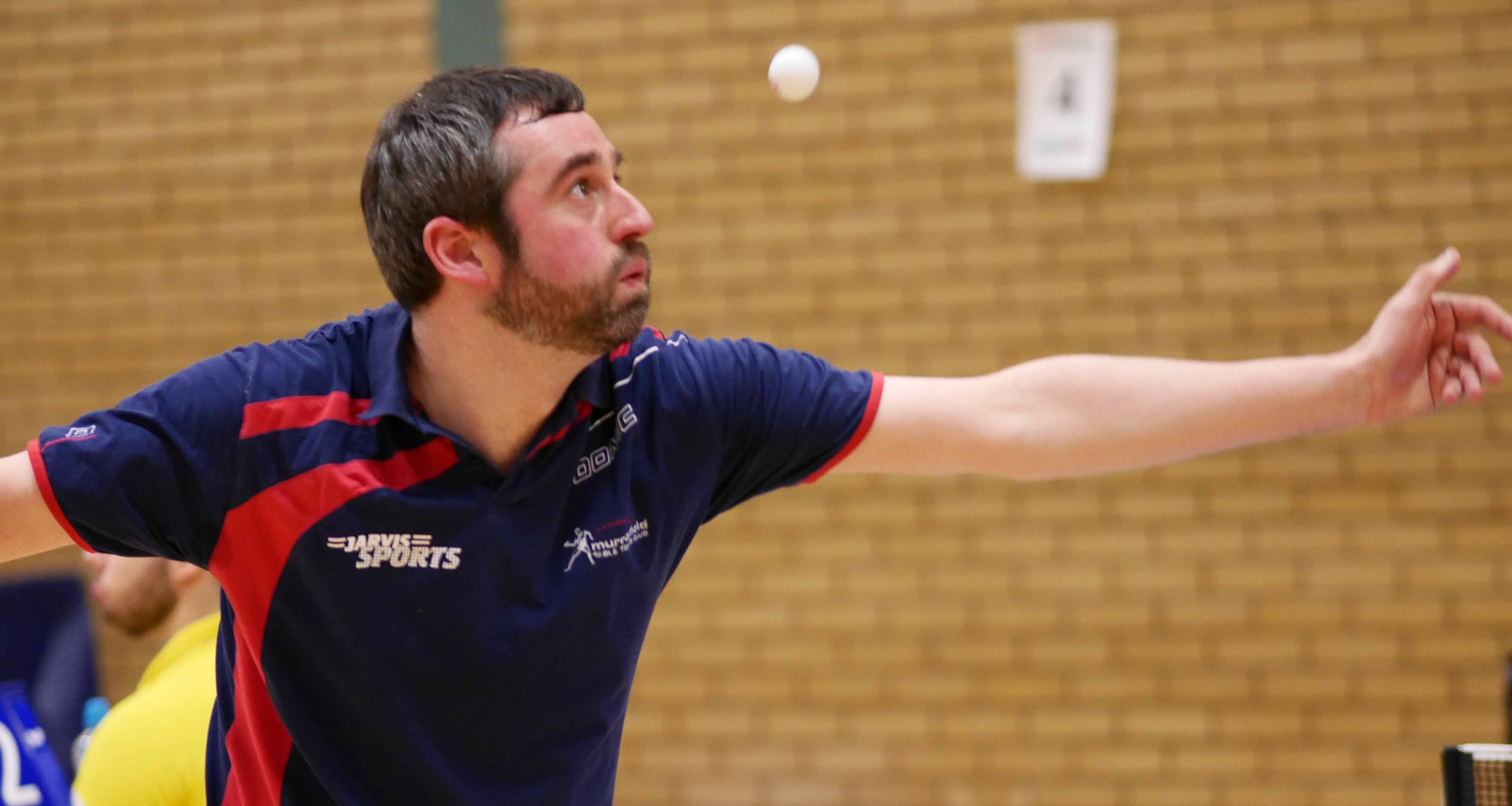 That allowed you qualification to the World Championships of Ping Pong in 2015 in London, how was your preparation and the experience?
I managed to train a reasonable amount of hours and played with people like James Russell and others at the club that wanted a hit, but in truth I never got any training with anyone of the sort of level that I would be facing. It was a bit unfortunate that my first match was against Lubimor Pistej, a world class ping pong and TT player. He was just another level and it didn't really give me much chance to get up to speed. I hit a few cracking shots that, against any of my normal opponents would have been clear winners – but the ball was just hit back past me twice as fast! So Keith Dingwall, who was coaching me, had to lift me for my 2nd game.

In my second game I played Norweigan player Istvan Moldovan who has been a top level TT player and coach. In the first game I had a feeling that I could beat this guy-we had some good long rallies (he was chopping, I was attacking). I started thinking of the 500$ prize money for winning a match..but I couldn't maintain a high enough level. It was a great experience to be in that hall and see the quality of the play of the top guys. Just a shame I only got two matches.
One of your biggest individual wins against a higher rated player must have been against Stewart Crawford in March 2015 in the Scottish National League.
That win illustrates an important aspect that you learn through table tennis. Ok, on paper that looks like an impressive win – but in truth I think Stewart wasn't training much and was more than a bit rusty and I was having one of those days where everything was coming off. I think I was 9-1 up in the 5th and I almost managed to blow it – I won only by a dirty net dribbler! I think every time we have played since he has beaten me fairly comfortably-he's a classy player. I think a better performance was getting to match point (via a crazy long range chop) versus Colin Dalgleish in the SNL around the same time. I bottled that one too!

I think it's possibly a stage where I got ahead of myself. Being able to compete against someone or getting a surprise win, is a huge step away from saying that you are at their level. I remember having a game against Gerry Campbell – one of the most consistent players around – at the Scottish National League. I lost narrowly in the 5th and got excited thinking that maybe I am now approaching that level. But then the truth is – and this is revealed by Ratings Central which gives a very honest picture of it – on your day you might be able to compete against these guys but table tennis is about being able to produce it day in day out. Your true level is not that you produce on days where everything flows.

Maybe the way I play can be a bit of a risky sort of game. If it comes off it is effective, but it can also be an effective way of losing points very quickly-as I've found in several tournaments!
Have you enjoyed your recent transition to being a Veteran (over 40)?
Yea, I think the vets are one of the real strong points of Scottish tournaments and Scottish TT in general. I suppose it is one of the largest categories along with juniors- there are not that many people in the 20-40 age bracket. The association (SVTTA) is doing really well, they are pushing the boundaries of what they can achieve at Bathgate and are looking to move to playing more events at Bells to accommodate more players. I like the environment at the vets. They are serious about their TT, but I appreciate the lack of choing etc. There's a bit of a gentler culture with lots of chat after matches and players giving each other advice.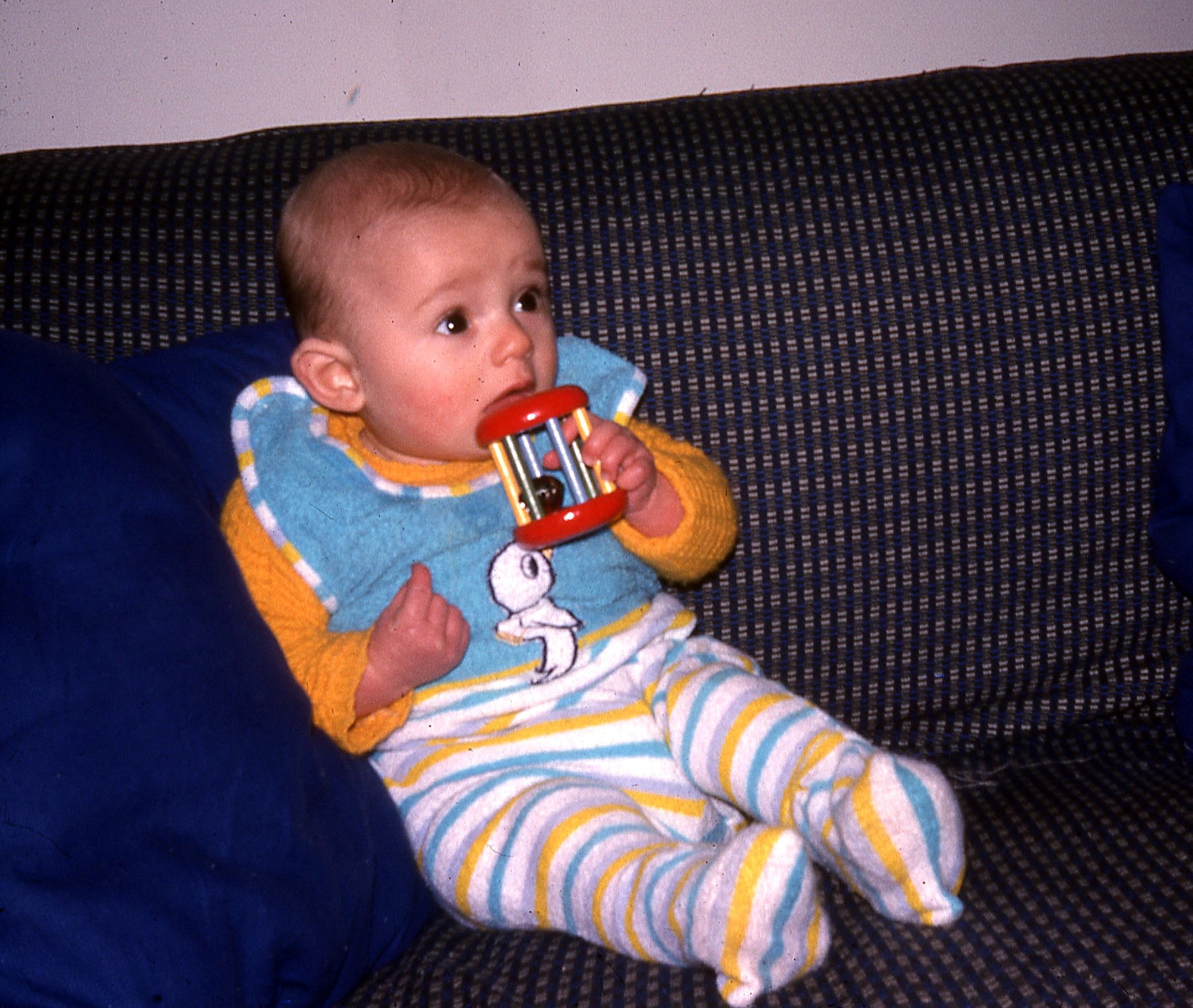 What about your win at the National vets over 40s Championship 2018?
I was thinking that I might be competitive at the over 40 category and had won a couple of the assessment tournaments in the lead up to the Nationals. I beat Dariusz Szymczak in the initial knockout stages and beat Dylan De Silva in the final. I remember playing quite nicely in the final, I managed to get on top after a tight start. I can remember my backhand was flowing that day, there was a good audience as well. That led to my qualification to the Home Nations Championship but I ended up not playing as my dad died that year and his memorial service was around the time of the event. I did play the year after in Perth. It was a really nice event to be involved in and a great effort by the SVTTA, though I played pretty atrociously!

That Perth event revealed what has been a recent theme in my game- not having enough time to train. I've been busier with work and other things (I was doing Edinburgh Fringe reviewing that year, seeing 50 + shows) and getting a bit frustrated with my performances. There were some pretty good players at the event (especially in the England and Ireland teams), but to compete at that level you have to be training properly. Maybe some players with more years of experience can just switch it on. I feel it is easy in table tennis to get into a negative spiral. If you are feeling rusty you tense up and have negative thoughts, which makes it very difficult to play. I think it revealed that I need to play more to maintain my level.

In language teaching we speak a lot about students 'plateauing'. At certain times you make steady progress every week at the lower levels. Inevitably though, improvement is going to be for the most part incremental. For me in table tennis this 'plateauing' stage has been a bit demotivating. I think it's an important stage to understand and get through.
Maybe this relates to what you were saying about exposing yourself to a higher level – the higher your level the harder it is to organise partners and it may take more discipline and dedication – maybe some people can't or don't want to make that jump to keep going – especially when the subsequent gains are possibly just going to be incremental?
Definitely. You need to find a training group or squad. I think one of the best times in my improvement was when I was playing a lot with Stan Stoodley, Steven Gray and also James Russell and Kenny Lindsay. There was good intensity, you needed to get the first attack in versus James and Stevie, and Kenny was very consistent and experienced. I remember playing him once and causing him problems. Then he changed something slightly and he saw a weakness and exploited it ruthlessly. I really had to be switched on to keep up with these guys.

It is hard in Scotland with the lack of full time Table Tennis Centres and professional players to have consistent training groups.

At some point I think it is really worth exposing yourself to a higher level of play. In some sports (such as cricket) this could be potentially physically dangerous, but in table tennis it's just a bit embarrassing if you can't read a serve or get grannied. I think it was good for me to go to tournaments early on, even if my game wasn't quite ready.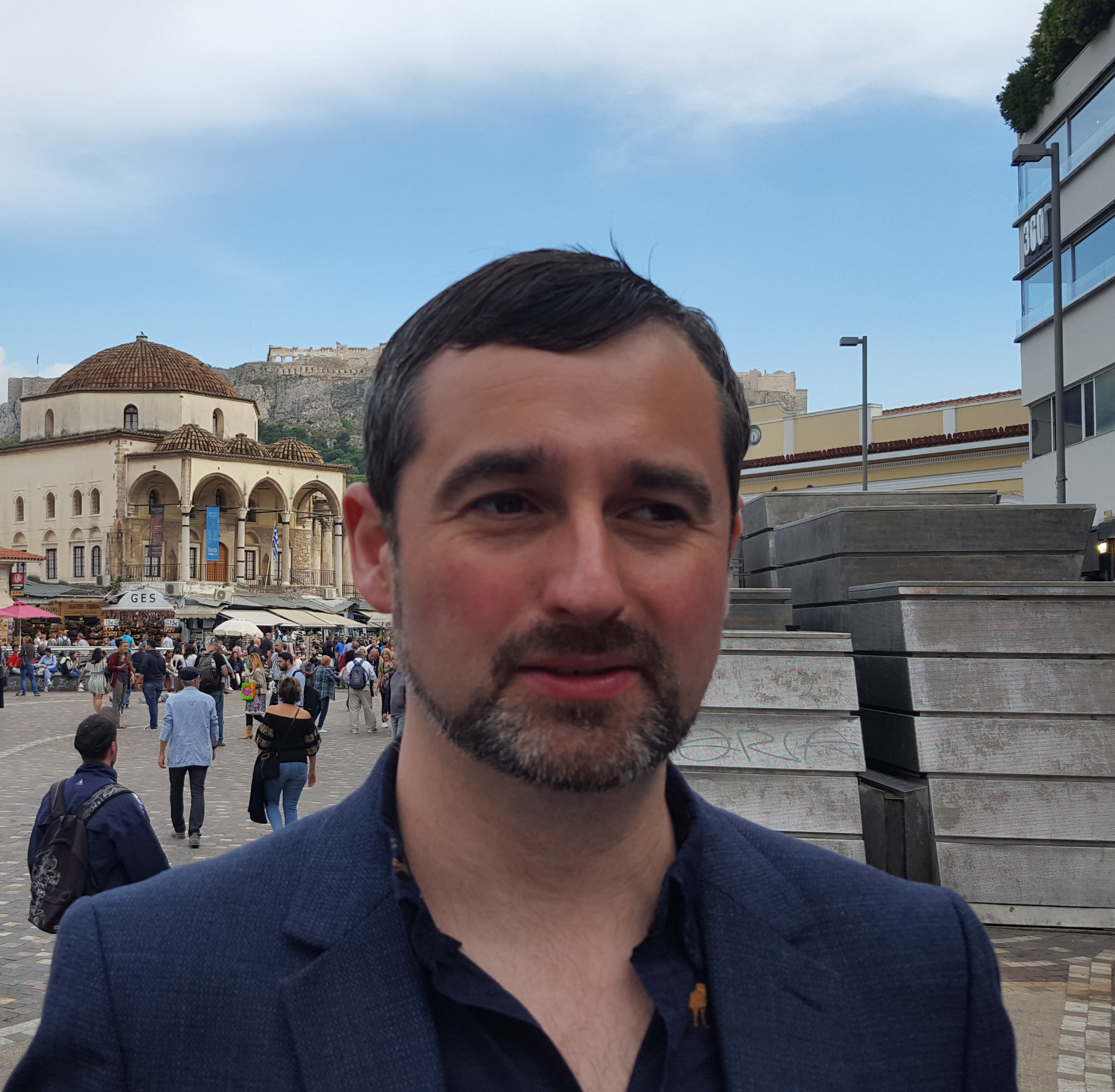 What was your first tournament?
I think Alex encouraged me to go to one of the senior assessments (perhaps 2011 or so), it was interesting to see the intensity of some of the matches. I remember watching Andy Dunlop against Andrew McFaden in the top group. It was a wild 5 setter, loud, sweary – a different image of table tennis and a different intensity from the lower divisions of Edinburgh League. It was good to see that kind of seriousness to the sport.

I think my early experiences in the National League were also quite important for me. The North Merchiston I team then were like gods of the Edinburgh League, and then I saw them getting hammered in the top division.
So, at every stage there is someone better – there isn't such a thing as a group of bad table tennis players or good table tennis players. Everyone is at their level, everyone has their weaknesses and will get exposed at a certain level. I think you need to go through that stage of getting badly beaten. I played Ryan Jenkins at a West of Scotland Open and I think I won the first point but it was downhill after that! Just to see his touch, the quality of his strokes up close was a treat. It's nice to be able to be on the table like someone like that even if it was only for 3 quick sets! I think that is something nice about table tennis tournaments, you can play directly against top players. You just need to find something to take from these matches to work on-something they exposed (things like not being able to serve short).
In part two of the interview, we will look in more depth at advice Charlie has for those taking up the game seriously in later life. We also look at his involvement in writing about the sport and his research on the history of the game in Scotland.
Gordon Muir & Charlie Ellis
---