New Club Shirts
The photo shows team Team I (Krzysztof Borkowicz, Gordon Muir and Charlie McGowan) sporting the new Donic club shirts supplied by Topspin Sports.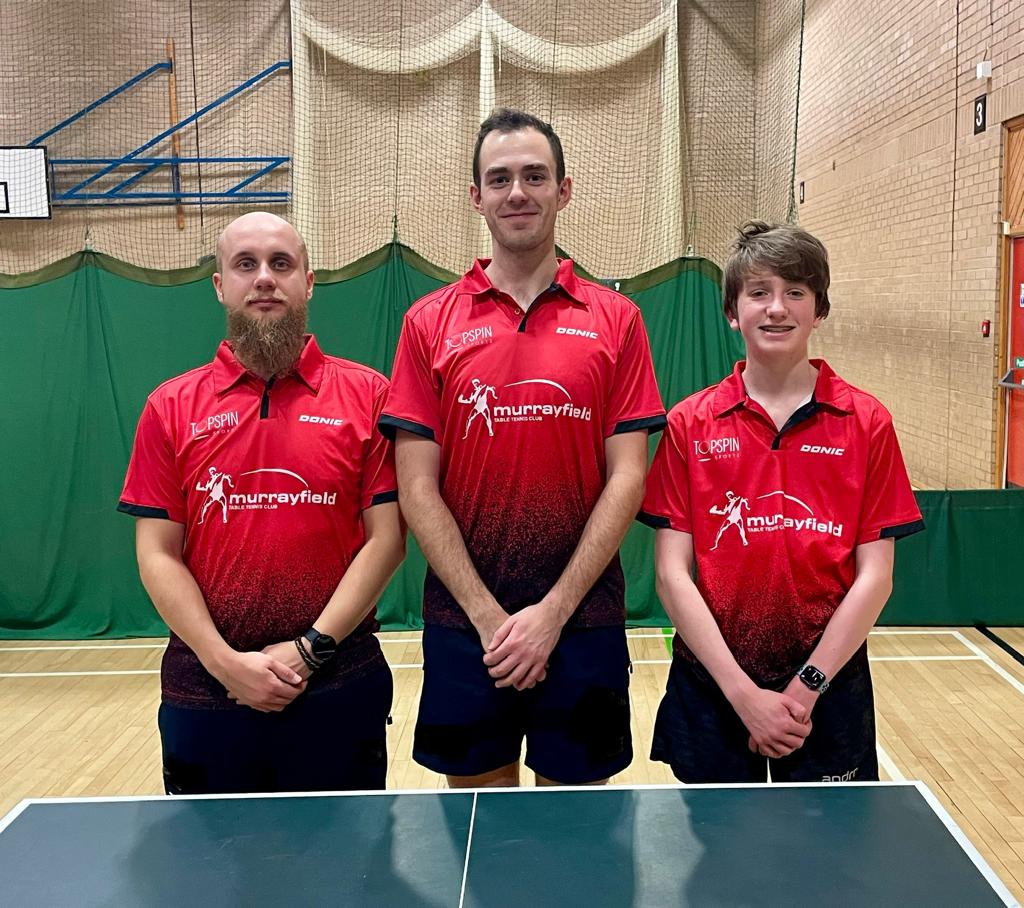 They are pictured during their recent match away to Penicuik I, a good contest that they won 8-2. New Penicuik signing David Simpson & Colin Green performed well for the home side, continuing their good form from the recent Edinburgh Championships. A good 3-2 win for Charlie & Gordon in the doubles and 3 wins apiece for Gordon & Krzysztof helped them retain Team I's position at the top of the division.
It will be good to see the entire MTTC squad wearing the new shirts at the upcoming Scottish National League fixtures in Perth on Sunday 6th of February. Murrayfield A are in contention for the Division 1 title but will have to overcome a strong North Ayrshire A side in order to do so.
---