Murrayfield TTC Inverclyde Training Camp
With Edinburgh, Aberdeen and Dumfries schools on holiday the week before the nationals, I saw an opportunity for a small training camp at Inverclyde to prepare for the competition.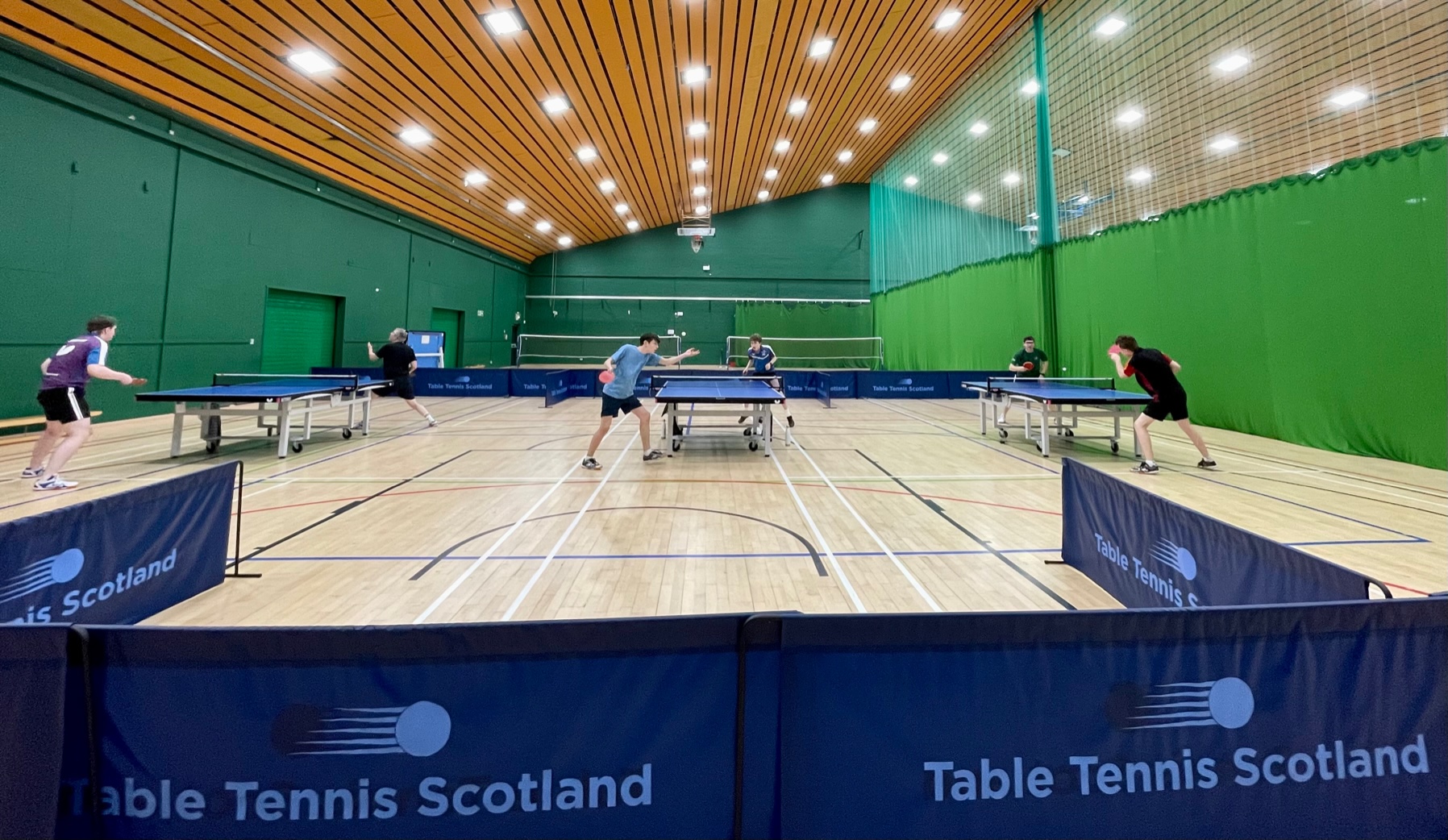 A World Class Facility
For those of you that have not been to the Inverclyde National Sport Centre recently, it is truly an amazing place to spend time in and play table tennis. The staff are friendly and couldn't be more helpful, the accommodation is modern and comfortable, food is great, and playing conditions are possibly the best in Scotland. Food highlights were the chocolate chip flapjacks, the low point was Jonas putting mustard and honey on his pancakes!
Schedule
We had 9 sessions over the 5 days with John Hannah and I as coaches/feeders. With the mornings reserved for multiball, the afternoons were devoted to on table exercises. The final day was for match play and competition. On the first morning we hired a meeting room and did some video analysis of players' matches against each other, allowing them to get ideas for what they should focus on during the camp.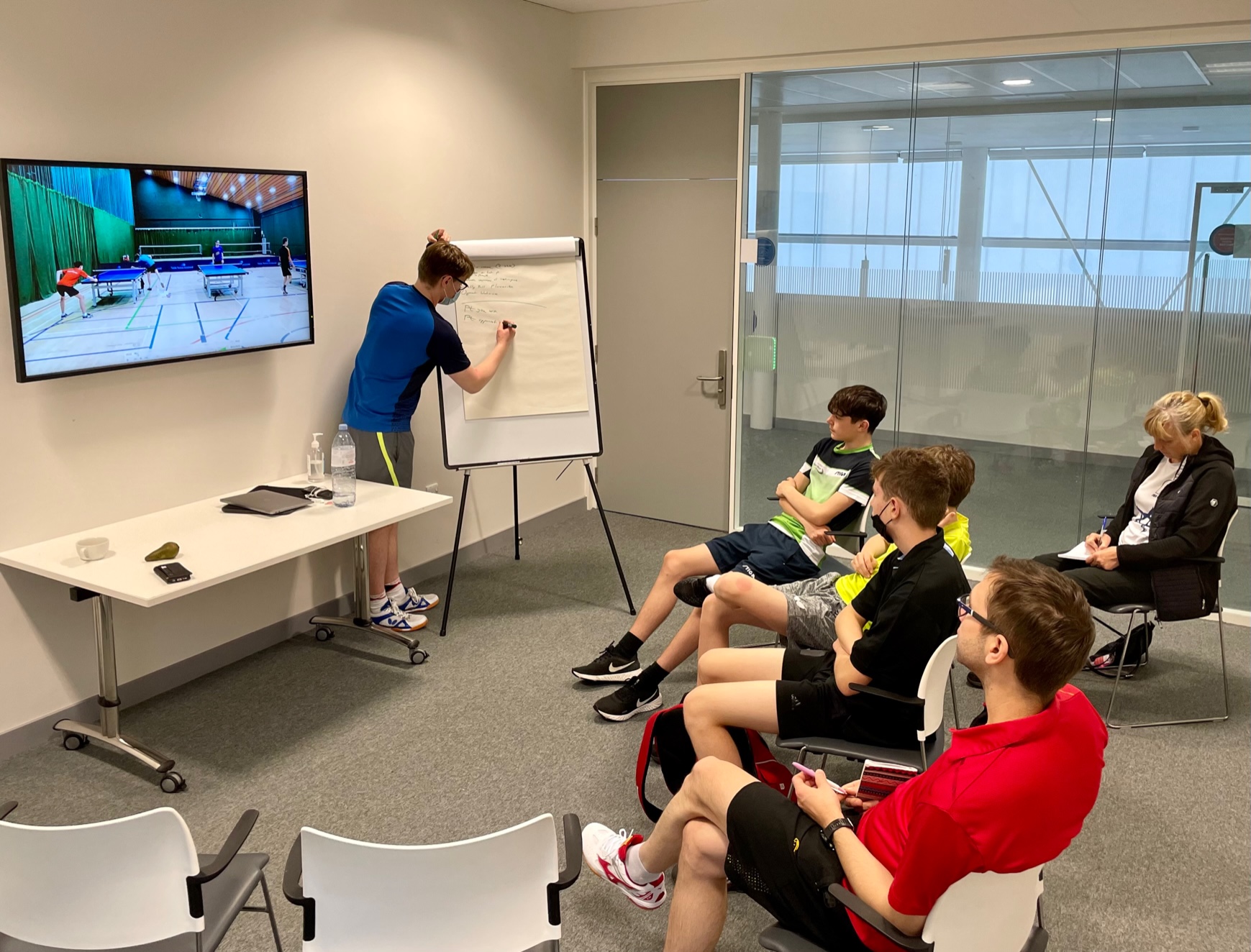 Multiball focus
It was a perfect opportunity to do something we rarely do in Scotland; multiball with players feeding for each other, allowing for an efficient use of practice time. The need for multiball to be a central aspect of your training schedule was something emphasised by Michel Gadal and Jing Li at the TTS Coaches' Conference at Inverclyde in 2017. Although several players had never fed multiball before, we all judged it to be a success, and players said they would do more of it in their respective clubs.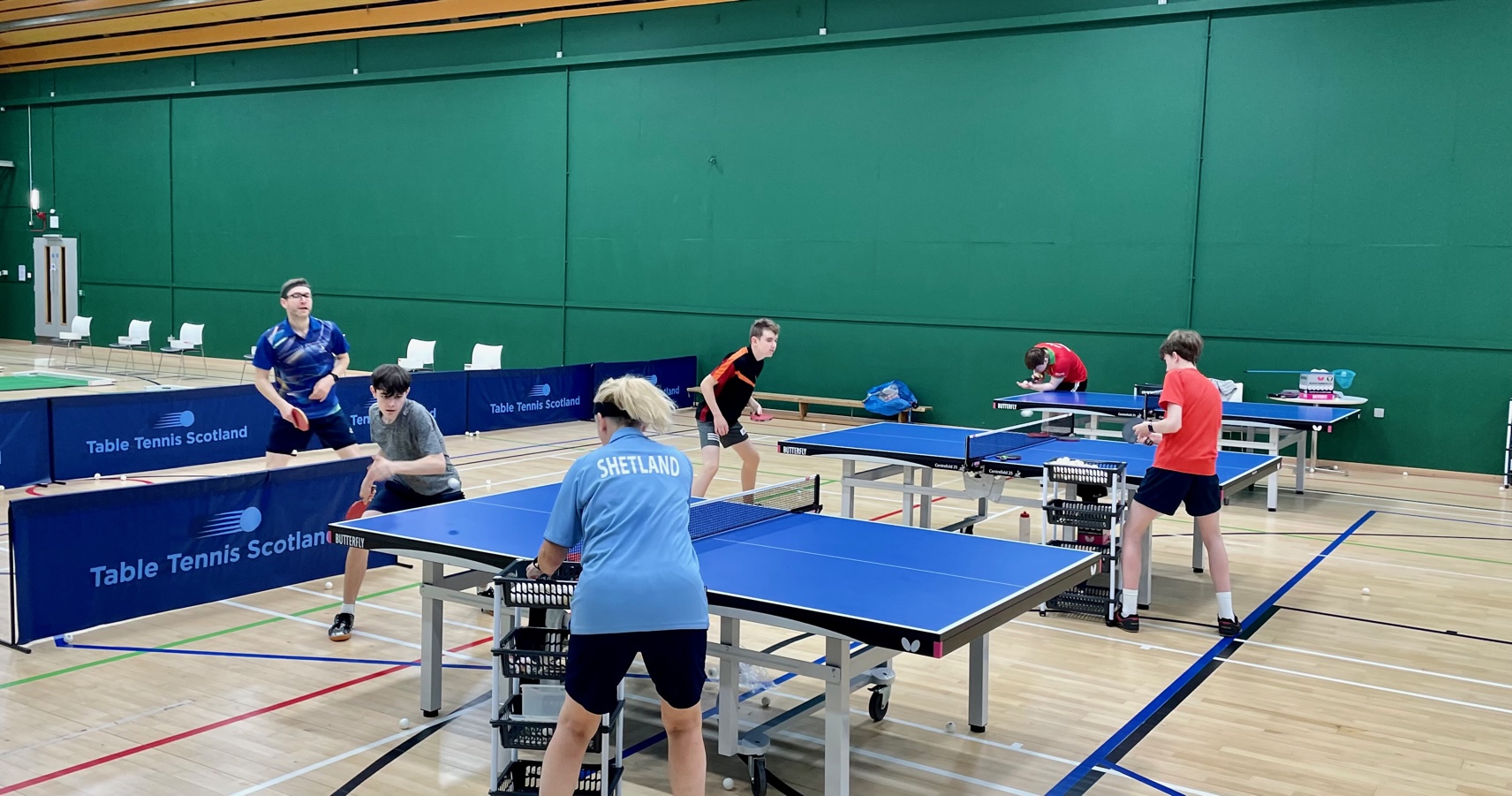 Physical Preparation
Every morning before breakfast we did a mixture of free workouts and TT specific strength and speed exercises, getting increasingly sport specific in the final days. We did circuits of 10 exercises that elite Chinese players do every day, thanks to Emma Qu for sharing these with us. Charlie McGowan also shared plyometric drills he has been doing with his strength & conditioning coach.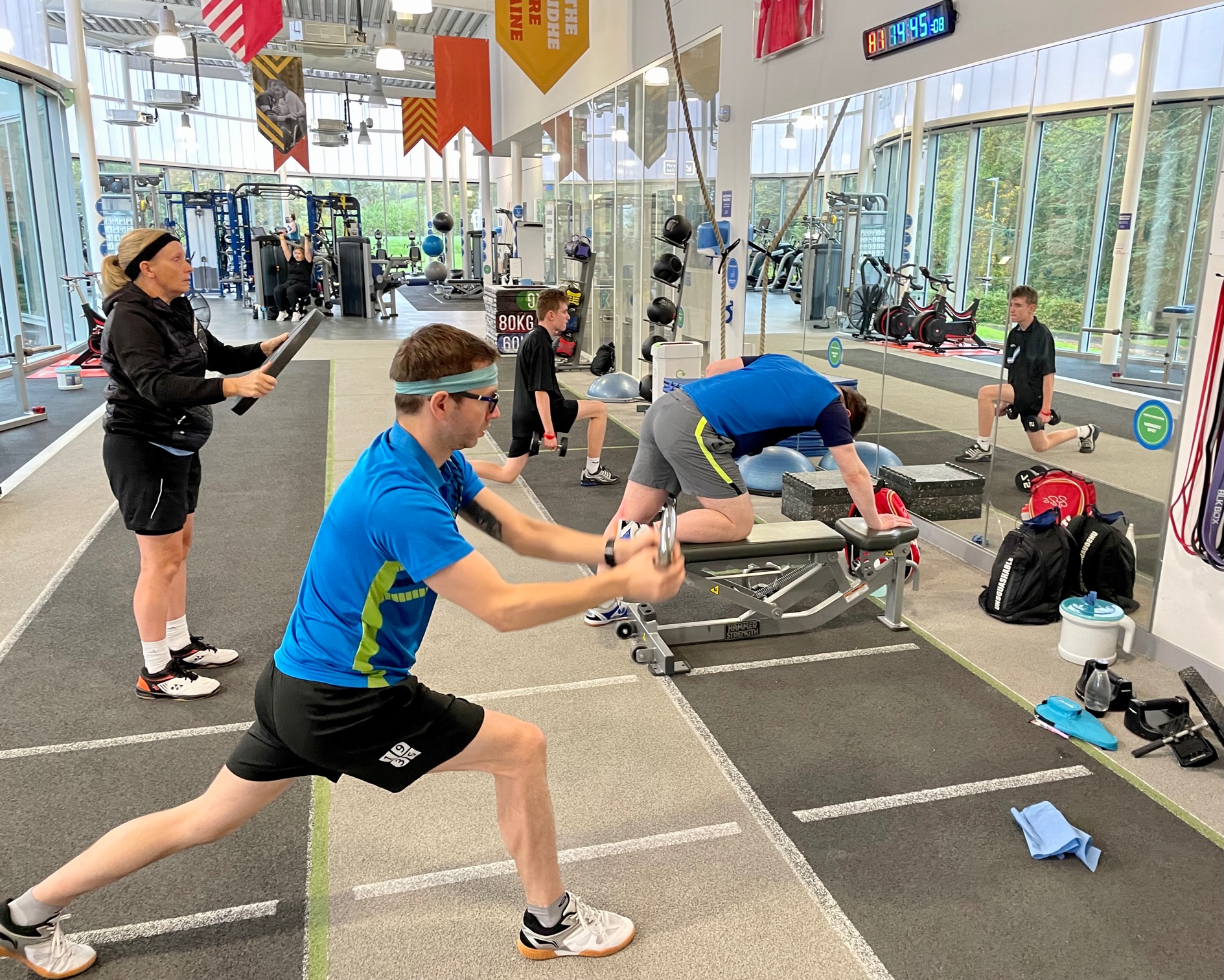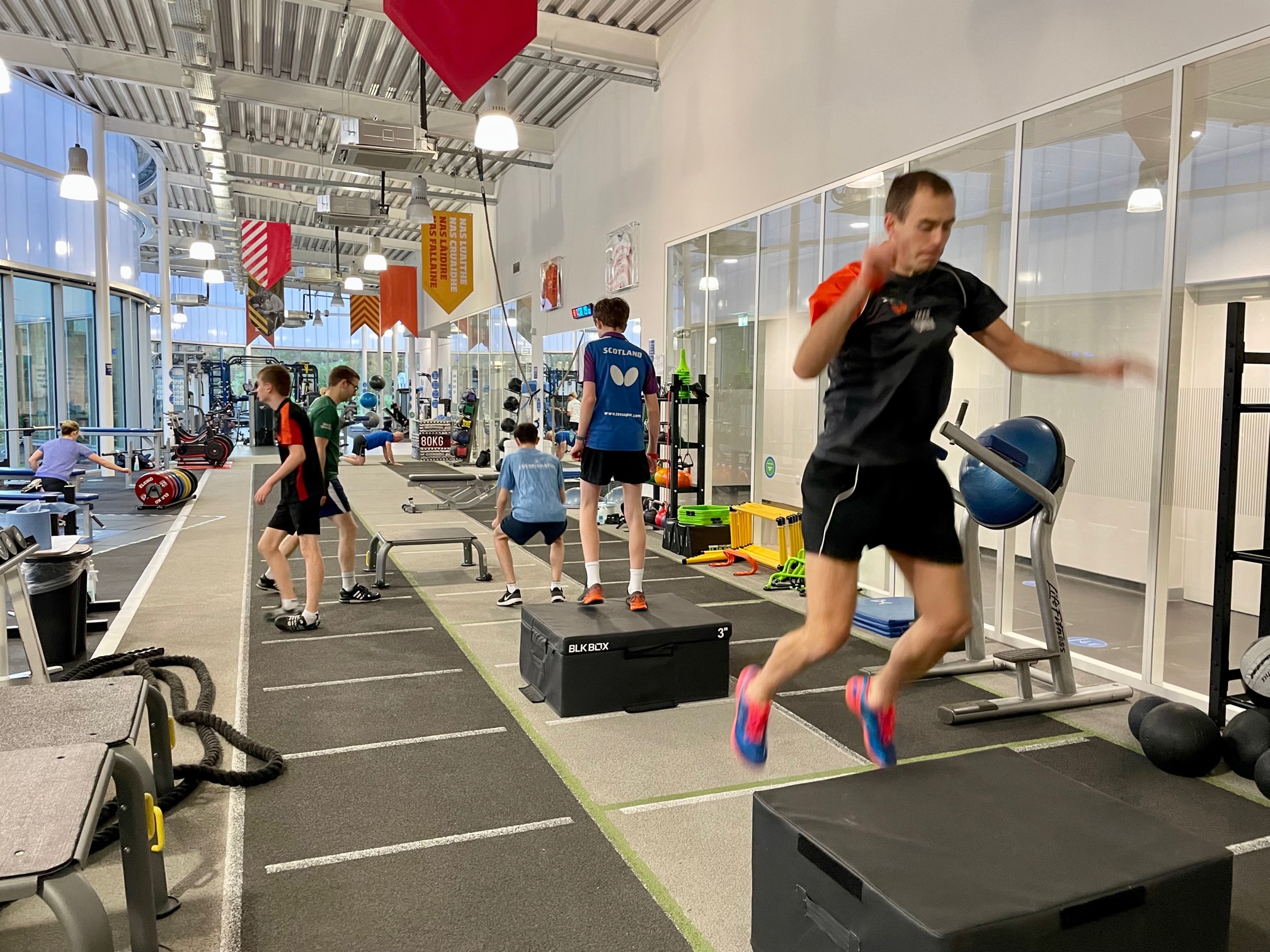 Guests
On Wednesday we were lucky to have Pete Shaw join us for the afternoon session, where he gave players a chance to play against chop and learn from his decades of experience in the game. He then gave us all a pressure service challenge to hit 3 targets in a row with a long fast serve which was a fun way to end the day's play. On the final day we had the Aberdeen juniors chauffeur and top vet Ross Martin join us for the competition, where he pushed John in a good 5 setter, but got his revenge over the chess board at lunch! Chess and table tennis are a natural combination- it has been argued that table tennis is equivalent to "playing chess while running a hundred meters".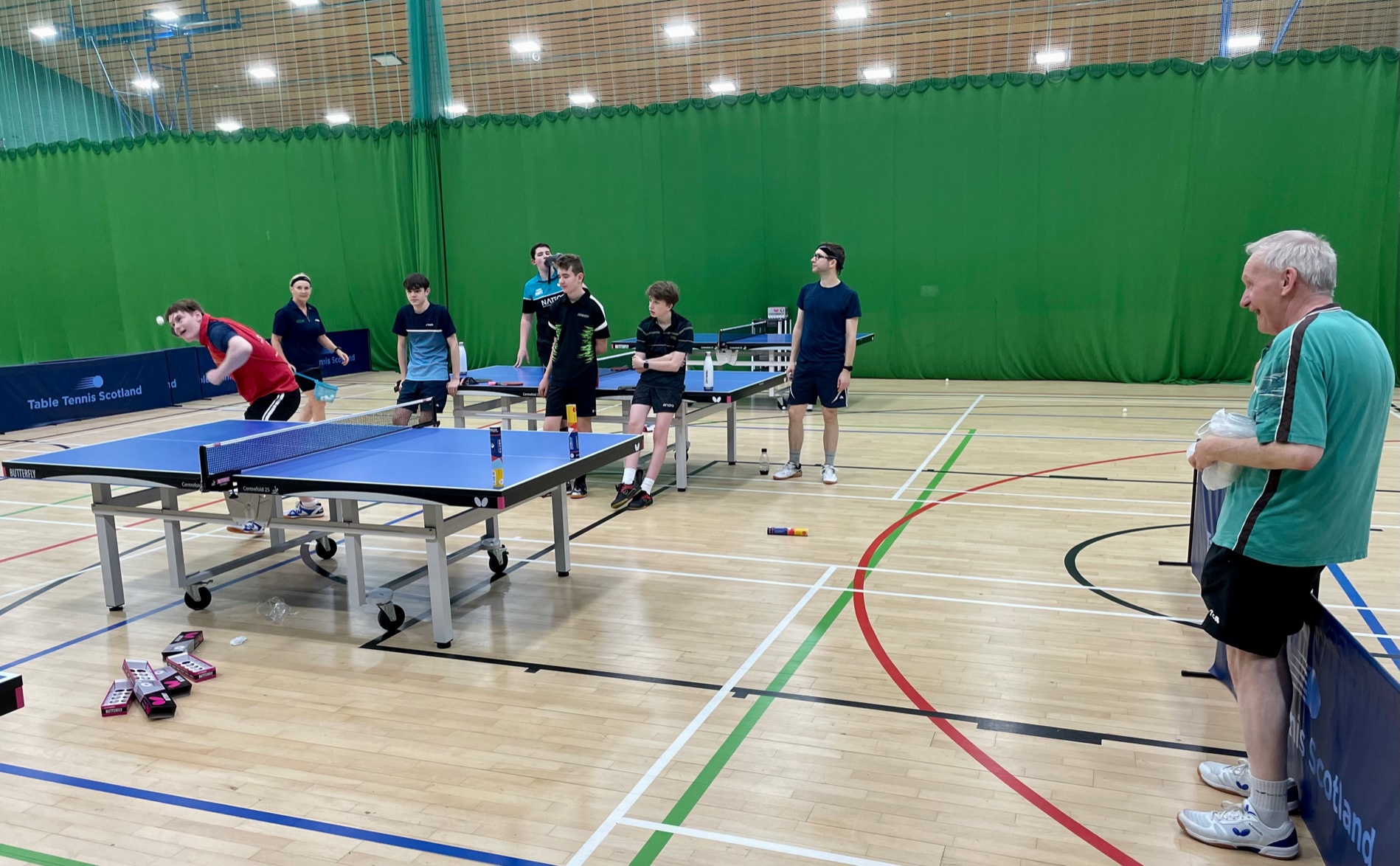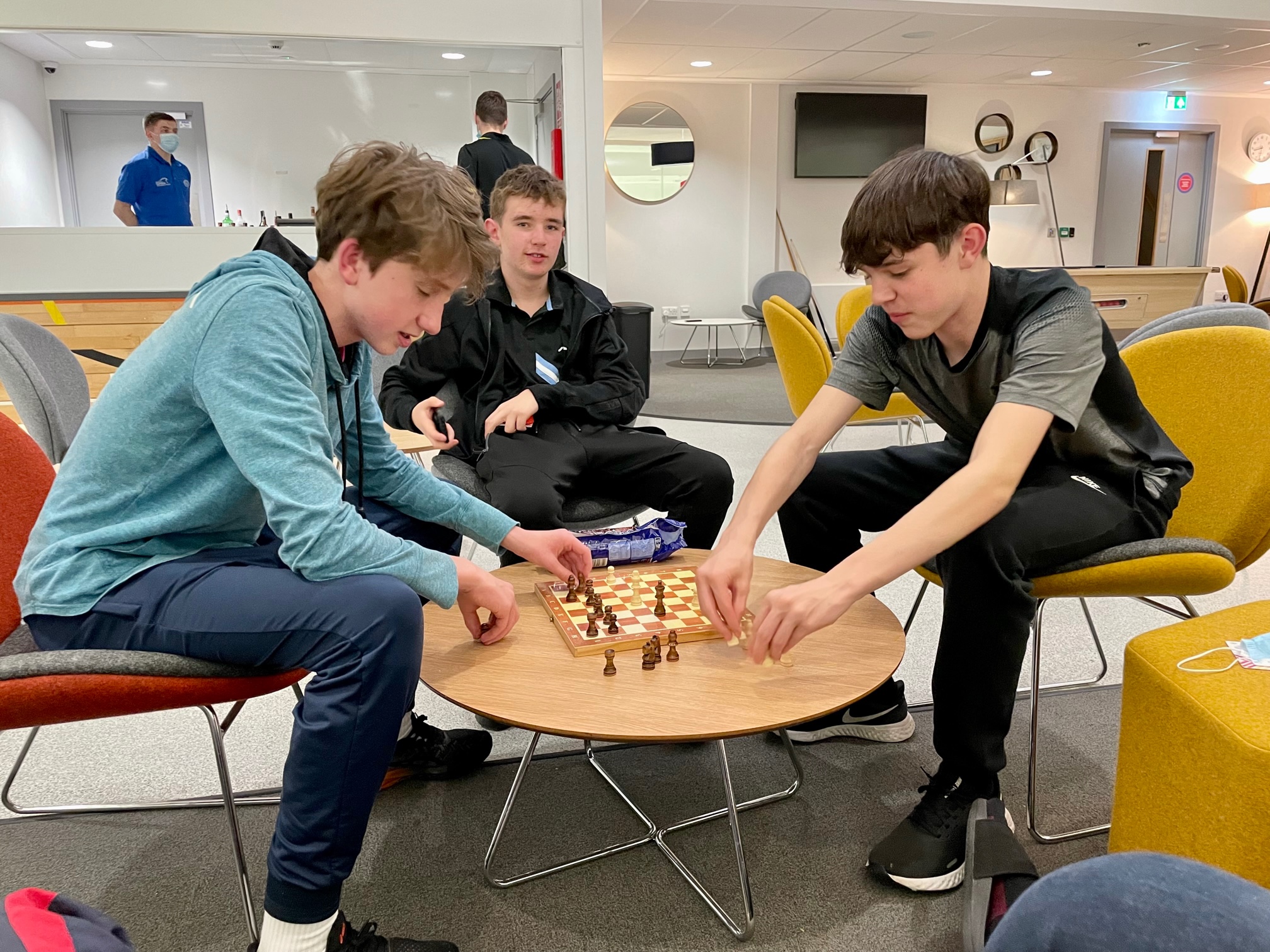 Thanks
A big thanks to all the staff at Inverclyde, John Hannah for his help in delivering the camp, Dave Fairholm and Jonas Falter for encouraging me to go ahead with it. Thanks also to Richard Yule for allowing use of the TTS equipment, NATTC with help with equipment, and for all the players, feeders and parents for helping to make it a great week. I am already thinking of ideas for future competitions/training camps, watch this space!
October 17th-21st 2021
Report by Gordon Muir
---