Q&A – Charlie McGowan
Since he began playing at the club in 2013 Charlie has proved himself to be one of the most enthusiastic and able members of the club. Though still only 14, he's been 'one to watch' for several years.
He's impressed his coaches with his attitude. With his teammate Haydn Jackson he trains for lengthy periods – it can be difficult to get them off the table at times! Charlie has a really creative aspect to his game with lots of variation and subtlety to his play.
His enthusiasm for the game was evident during the Covid-19 lockdown – he continued to train in his family's garage, even managing some training sessions with Stephen Gertsen during this time.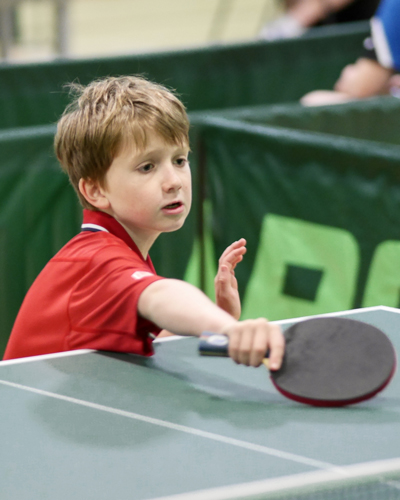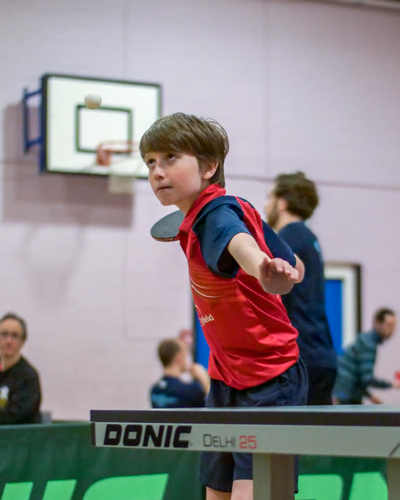 He began playing in the ELTTL in the 2016-17 season for Murrayfield VIII in Division 4. He subsequently made a rapid rise up the divisions, performing well at each stage. In the 2019-20 Charlie had an excellent season in Division 1 with an average of 77.2% and was the most improved youngster in the league. In 2019-20 he started playing the odd match in the Premier League, where he acquitted himself really well – demonstrating that he's one of the rising stars of the league. For Murrayfield C & D he's also performed well in the Scottish National League.
In 2017-18 he won the Scottish Primary School Championships and has also performed well at a number of other tournaments. At the 2020 Scottish National Championships Charlie reached the semi-finals of the cadet boys (beaten 3-1 by Jamie Johnson).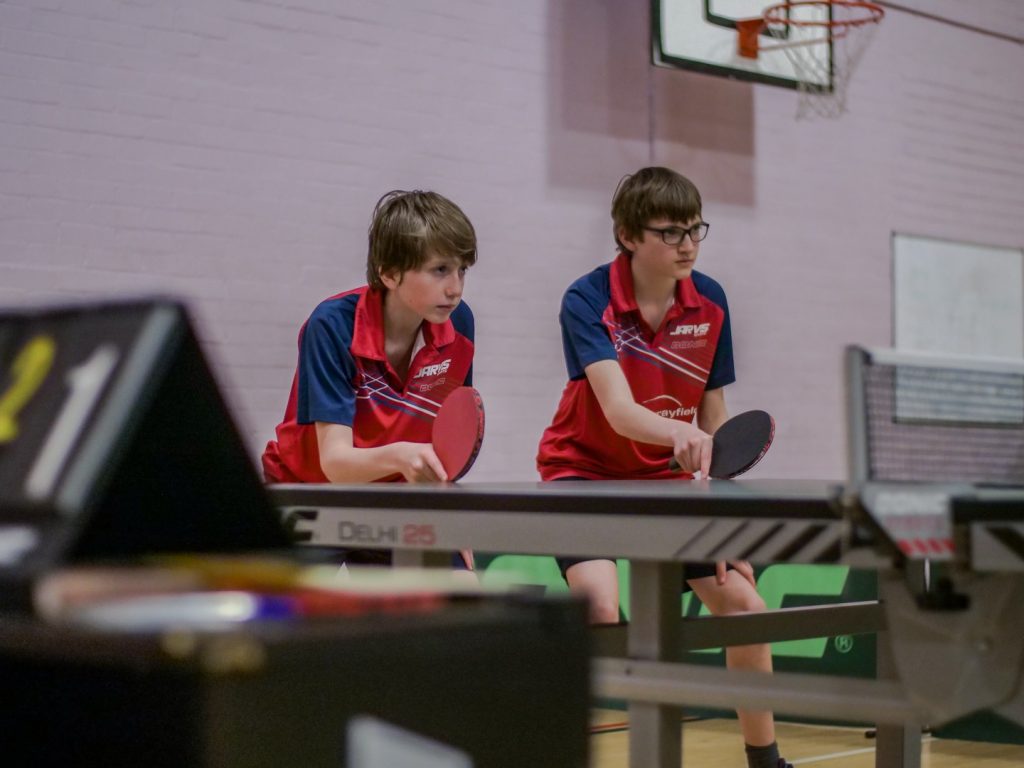 Q&A
▸ When, why and where did you start playing table tennis?
▹ I first played when I went on holiday in Majorca around seven years ago. The house we were staying in had a table and I really enjoyed it. A few weeks after I got back I started playing at Murrayfield.
▸ What interests you and excites you most about TT?
▹ I enjoy the competitiveness. It's good playing in tournaments and I like setting targets and the build up to tournaments as they are something to aim for.
▸ Who is your table tennis idol and why?
▹ I don't really have an idol. I look up to top Murrayfield players e.g. Calum Morrison, John Hannah, Gordon Muir because when I was younger I always saw them training and aspired to be like them.
▸ How often do you train?
▹ Pre-lockdown I probably trained three to four times a week depending on whether I had a league match or not.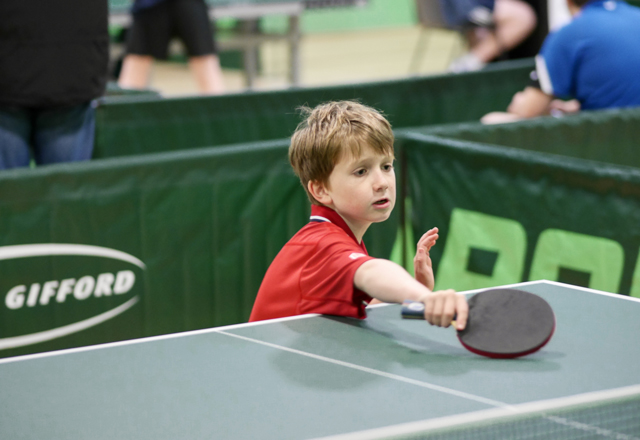 ▸ What's your favourite training exercise & why?
▹ My favourite exercise is backhand spin to backhand block then the blocker switches to wide forehand. It combines irregularity with footwork well and you can always add a serve or go free after the first switch wide if you want to work on attack off backspin or anticipation skills.
▸ Proudest moment in TT?
▹ Representing Scotland at British Schools tournaments feels great.
▸ What do you think is the most important aspect of table tennis?
▹ Technique and mentality. I think you can be a good player with just technique but when you have good mentality you start winning a lot more matches.
▸ What is your biggest achievement in table tennis so far?
▹ Probably winning the Scottish Primary Schools. It was slightly unexpected even though I was second seed as I hadn't played too many schools competitions beforehand.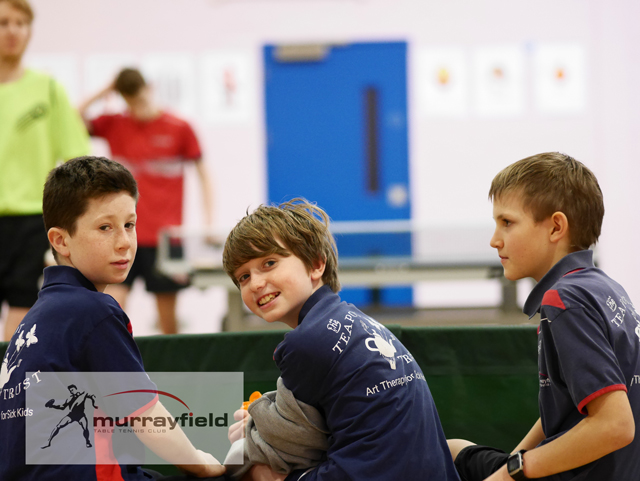 ▸ What are your thoughts on last season? Happy with your performances?
▹ I was pleased with my results last season. I averaged about seventy five percent win rate in the ELTTL Division One. I played in Division Three the previous season so this was a big step up. I also retained the Most Improved Junior in the ELTTL. I did well in various tournaments and came third in the Scottish Senior Schools U14s.
▸ What are your plans and goals for the future?
▹ I hope to play in the European Youth Championships. I would also one day like to play for the Scottish Mens National team and maybe go to the Commonwealth Games.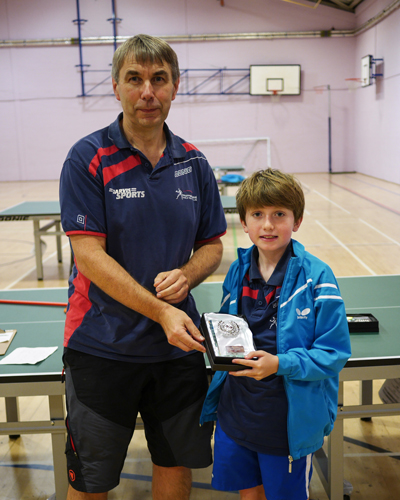 ▸ How's the lockdown been for you? Have you been able to keep active and keep in touch with players and coaches at MTTC?
▹ I am lucky to have a table in my garage and got a robot at the start of lockdown so was able to play a lot over that period. I also started to do some zoom sessions once a week with Scottish national coach Stephen Gertsen. Some zoom sessions were also run with the Scottish National Squad which I found very helpful.
▸ Post-lockdown, what does your usual weeks training look like?
▹ I train twice a week with club coach Krzysztof and once a week with fellow club member Ben Jamieson. More recently I have started training again with Gordon.
▸ Do you spend much time thinking about equipment and trying new stuff out?
▹ Not really, I have found rubbers, blade and shoes I like. Sometimes if a new product that is similar to what I usually use is released I try it out but for probably the past year and a half I have used the same rubbers, blade and shoes.
▸ What's it's like combining education with tt training?
▹ It is sometimes quite hard when I play a tournament on Saturday and Sunday but I do have to plan ahead to ensure I stay on top of my homework.
▸ What are you into apart from table tennis?
▹ I like watching and going to football matches although I don't play. I used to play tennis and do climbing but I stopped them to focus more on table tennis.
by Charlie Ellis
Krzysztof Borkowicz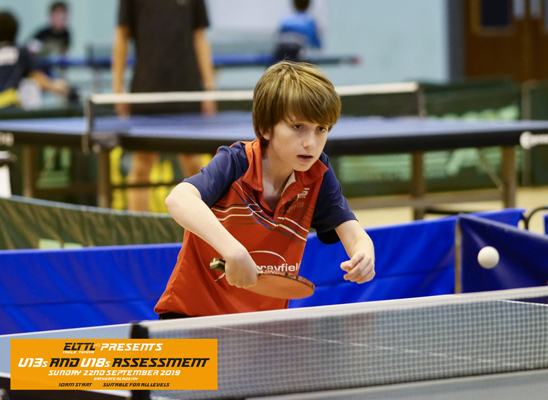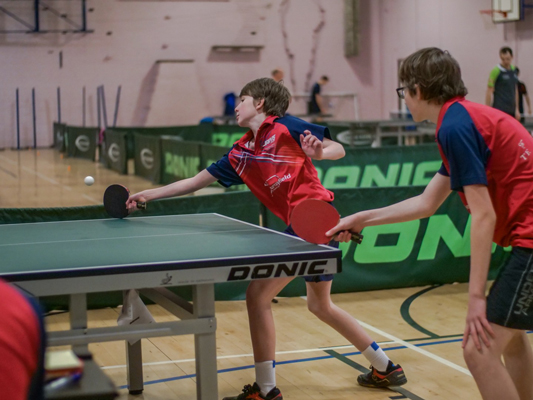 ---