At Murrayfield Table Tennis Club, we have three highly qualified coaches that are looking forward to working with you. Whether it is to win against your friend, improve your league results or age group ranking, we can help you progress your goals.

Cost – 1.5 Hour private lesson - £40

Bookings only - please email booking@murrayfieldttc.com for information for private lessons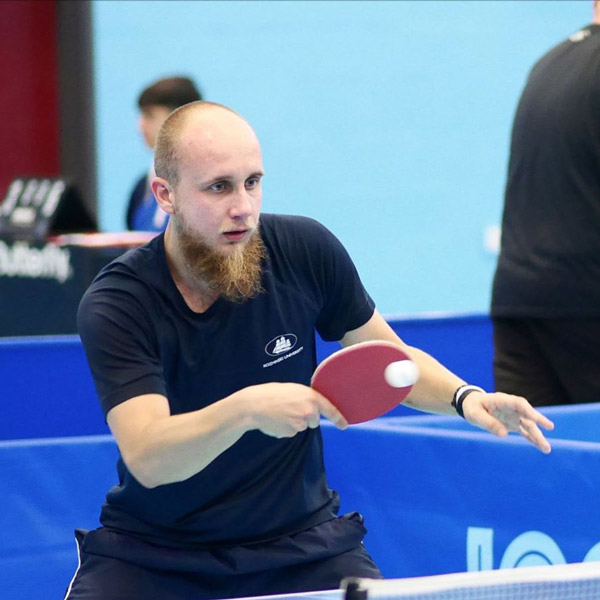 When Krzysztof was younger he trained 4 hours a day, and has a deep understanding of table tennis. Whether it tactical, technical, or mental, Krzysztof can help you improve your game.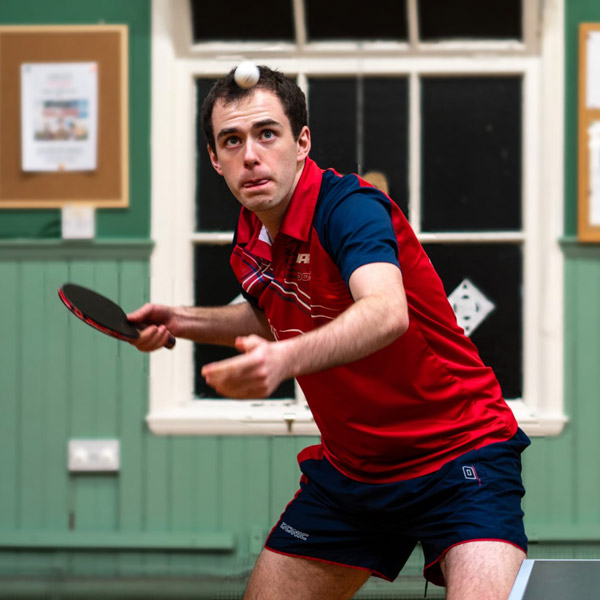 Gordon has worked with some of Scotland's top junior players and aims to provide fun and engaging sessions, helping you achieve your goals in table tennis.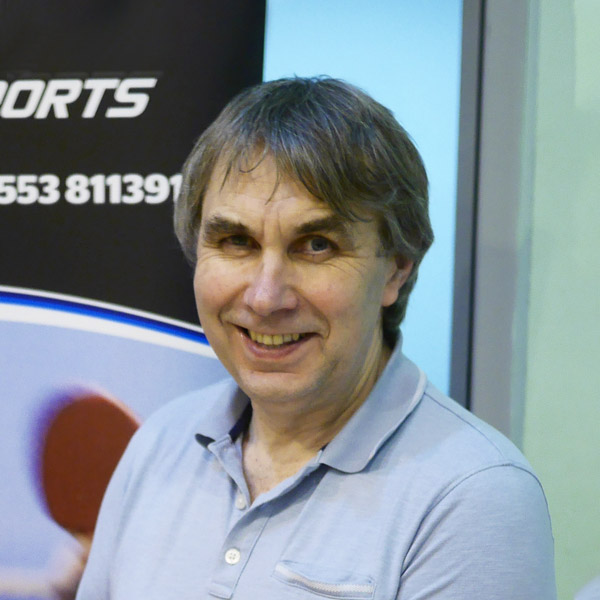 Want to learn Lindsay's legendary backhand? Or pick up from his experience of how to improve your game? Have a lesson! Lindsay has many years of coaching experience at club and regional level.
Krzysztof is a very polite and easy going coach who has a wealth of knowledge from his days as a player in Poland. This gives him a unique view of the game which can add subtle but effective changes to your performance to have more success on the table. I would recommend Krzysztof to any player who wants intense training and a coach who can deliver information in a clear and concise manner!
Calum Morrison
Gordon is a young and enthusiastic coach who invests heavily in each player he coaches. This investment to the player allows him to look at the finer details in the player's performance and adjust issues which may otherwise not be noticed. Gordon also has a strong passion for table tennis, and has always researched new training methods to use with his players. I would recommend Gordon to any player who wants the complete focus on their game with engaging training sessions!
Calum Morrison
Lindsay has many years of coaching experience at club and regional level. He has the ability to encourage new players into the game and keep them engaged, having fun, and coming back for more! Lindsay can individualise his coaching methods for each player to give the best table tennis training experience possible. I would recommend Lindsay to any player who wants to play in a welcoming environment, learning something new in every session!
Calum Morrison
My son has been coached by Murrayfield TTC coaches Gordon, Lindsay and Krzysztof for over two years in both junior group sessions and 1-1 Sessions. The coaching is very good and has improved my sons game while making it fun for him at the same time. The coaches are very professional and provide their technical expertise and deliver the coaching in a clear and structured way. The coaches are very encouraging and positive which keeps the player motivated.
Tommy Toner
Gordon is a fantastic coach who has suggested changes in my technique which have led to major improvements in my game within the first couple of coaching sessions itself. He was great at understanding my style of play and showed me how to capitalise on my natural strengths. His enthusiastic style of coaching makes the sessions very enjoyable. I would highly recommend him as a coach to take your game to the next level.
Bhaswant Gandham
I rediscovered my passion for playing table tennis in 2016, when I joined MMTTC, after a hiatus of many decades. Needless to say, like learning to play a musical instrument or indeed any other sport, there is always the next level up to aim for and table tennis is no exception (unless you are Ma Long!). I took up 121s with Gordon Muir and became more aware of the many aspects of my game that needed improvement, both in technique and gameplay tactics and strategy. It is always tricky to spot one's own bad habits, let alone shake them off – that is where an experienced coach comes in!
John Yau
121 sessions are bit of a workout as a by-product which is great for me, but most of all one gets a buzz when something eventually sinks in and becomes natural! There are so many facets to the game to learn and improve upon and I am currently picking up 121s with Krzysztof, who has also been brilliant (and patient!). I would thoroughly recommend 121 coaching sessions with these experienced guys. Whatever level you are in, they will take you to the next one! Now would I have been able to beat my younger schoolboy self all those years ago? I think so – I never had any coaching then! BTW these guys are the best ball feeders in town!
John Yau
MTTC provides a very friendly environment and an effective style of coaching for kids and adults alike… Whatever your level the coaches work with you to improve your game and help increase your enjoyment of the sport… My 12yo son has recently started 121 coaching… These sessions have really transformed his game.
Rich Proctor
Becoming a member of Murrayfield has many benefits, including:
Access to quality practice facilities throughout the year, Monday – Friday during the winter;
10+ Qualified coaches provide a fantastic coaching programme & support for players of all abilities, from beginners to internationalists;
Opportunity to play league table tennis in Local and National League at all levels;
Great discounts on equipment.
Murrayfield Table Tennis Club run classes and sessions. More than 10 qualified coaches provide a fantastic coaching programme and support for players of all abilities and all age groups 4 days per week in numerous venues across Edinburgh.
You don't have to worry about booking in advance, just come to one of our sessions and start playing table tennis.
If you require any more information, please don't hasitate to contact us.